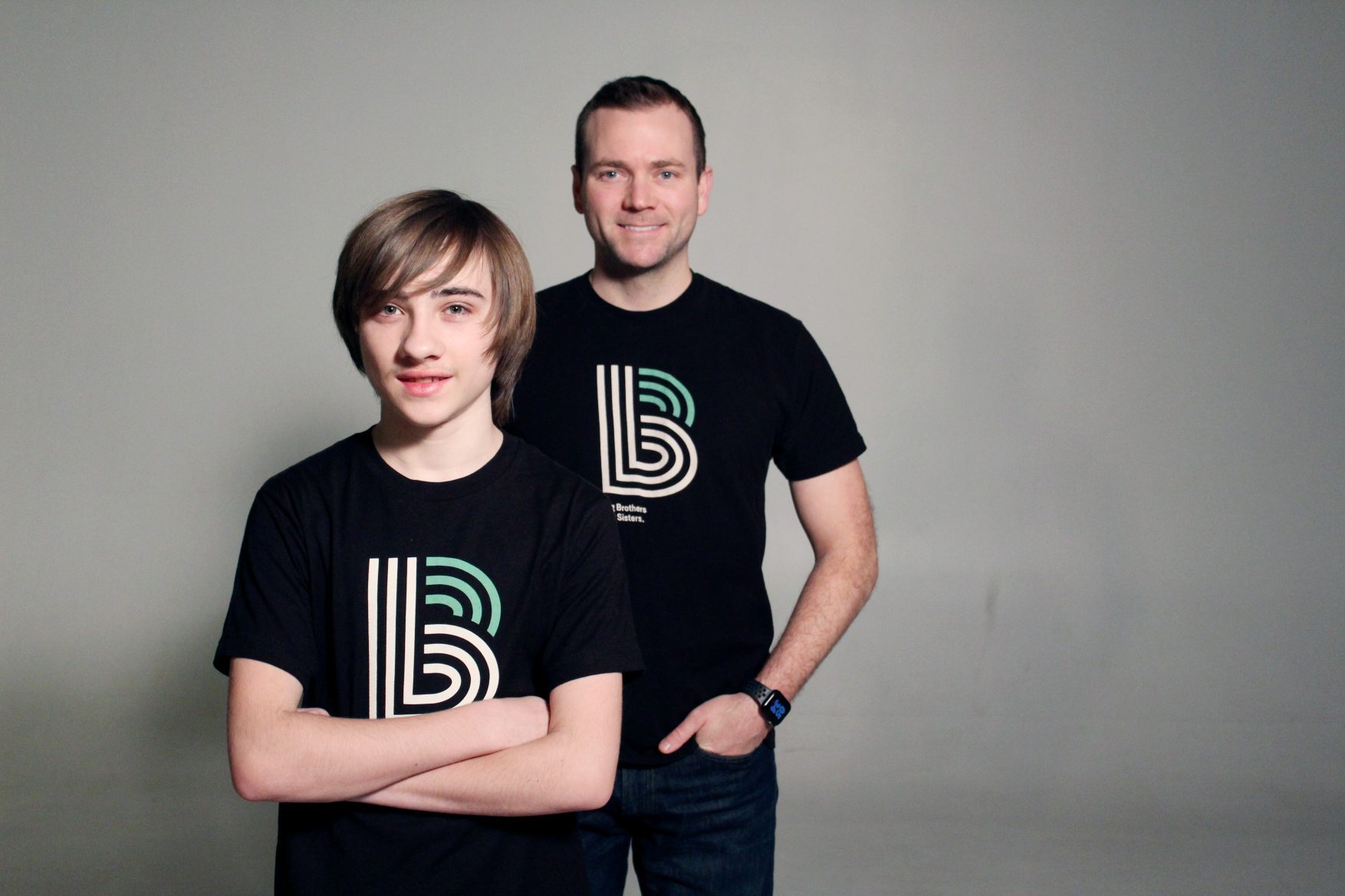 Nate Molitor wanted to get involved with Big Brothers Big Sisters because of the phenomenal role models he's had in his life. He knew just how lucky he was to have those experiences, and wanted to give back and make a difference.
Nate was matched with his Little Brother, Justin, four years ago. Justin's mom wanted him to have a consistent role model in his life – and it turns out Nate was just that person. Nate has helped Justin come into his own, and impressed upon him the importance of giving back to your community. Now, Nate is the 2023 Central Minnesota Big Brother of the Year.
"The reason Nate deserves the Big Brother of the Year award is because he doesn't only do fun things with me," Justin said. "He teaches me how to mow the lawn, how to shop and save money and how to cook and how to do all these wonderful things. Big Brothers Big Sisters is important because it helps you learn to care about somebody that isn't just a family member or a friend, but they grow to be your friends."
Nate and Justin have done many fun activities during their time together – Valleyfair, Chuck E. Cheese, movies, fishing, disc golf, sledding, and more. During the pandemic, they went virtual with the rest of the world – but Nate found ways to make it fun. He dropped half of a Battleship game off at Justin's front door so they could play together, and they pair also started a book club. They would pick a book, set a reading goal, and discuss what they read the next time they were online together.
As Justin has gotten older, Nate has started to teach him some life skills – how to maintain and run lawn equipment and gadgets, how to do small household repairs, and how to grocery shop – and make a meal on a budget. Together they went to the grocery store with a meal and a budget in mind, and Nate walked Justin through buying the items, checking prices, and tracking how much they were spending. They had a few dollars left at the end of the trip, and instead of choosing to buy a treat, Justin chose to save that money for their next trip together.
The duo also spends their time participating in random acts of kindness, which fits right in to Justin's kind and caring nature. They made a blanket for a person experiencing Alzheimer's and hand-delivered it. They worked a Trunk or Treat with Nate's work. And every year, they are involved with and raise money for the Let the Sunshine Run, a community 5K fundraiser that helps families celebrate the lives of loved ones who have lost their battle with mental illness.
"Justin has a big heart and it's been really fun to watch him grow and develop over these last going on five years," Nate said. "Through my experience and watching Justin benefit from the program and even myself benefit from the program – you can't always measure what impact we have on somebody else in our life. I feel like we've already in the four almost five years we've been matched been able to see some of those efforts already pay off, which has been super rewarding."
Nate's support for both Justin and Big Brothers Big Sisters is unwavering, and the difference he has made on Justin's life already is apparent to anyone that knows both Justin and Nate. "I am happy and lucky he is in my life," Justin said of his Big Brother.