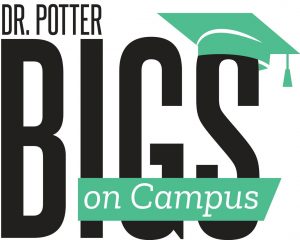 This program is named for the late Dr. Earl H. Potter III, former President of St. Cloud State University. He signed the partnership agreement without hesitation in May 2016 and tragically passed away in a car crash on June 13, 2016. His commitment to youth in our community, the BBBS program, and the Bigs on Campus initiative inspired us to name the program in his honor. Bigs on Campus is a twice-monthly mentoring program that takes place at St. Cloud State University. Thanks to Spanier Bus Service, junior and senior high school students are transported for free to SCSU. Matches spend their time together (on-campus only) exploring, attending events, participating in recreational activities, touring academic departments, and more!
Developed to open windows of opportunity for youth facing challenges in our community, most students are of color, from low-income homes, who would be first-generation college students. Additionally, many participants are Somali - allowing the program to create a welcoming connection to the community.
BIGS ON CAMPUS VOLUNTEER REQUIREMENTS
SCSU staff, faculty, or business professional
SCSU Junior, Senior, or grad student
Commit to a minimum of 12 months after being matched
Attend volunteer informational session
Complete in-person/Zoom interview
Pass background checks and required references
Ready to defend potential?
5. You've Got Email!
We sent you an invite for your interview - the last step before being matched!
6. Finish Line
It's Interview Time! Then the Big Fun Begins