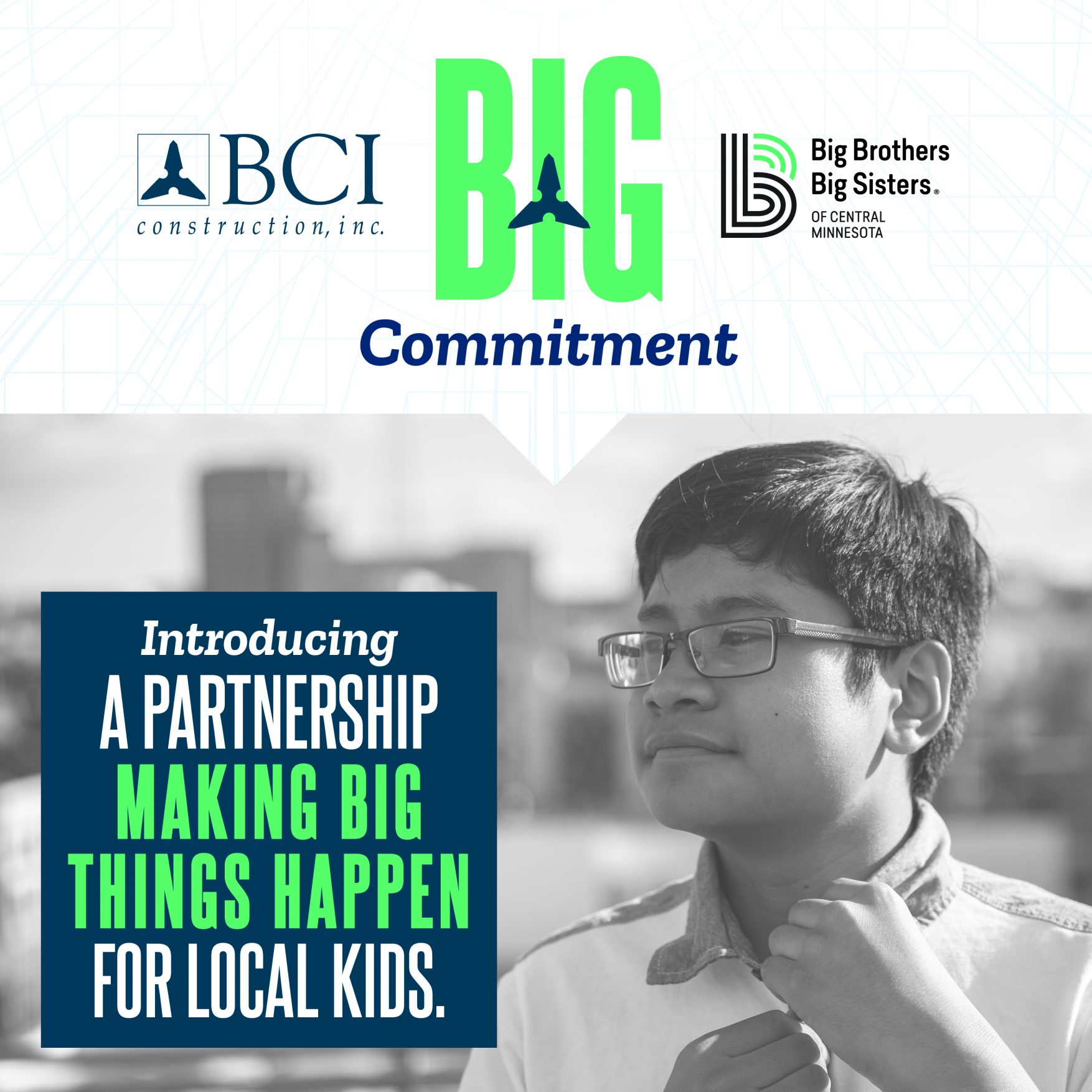 ST. CLOUD, MN (December 9, 2021) –
BCI Construction, Inc. (BCI) and Big Brothers Big Sisters of Central Minnesota have entered into a new partnership, the BCI Big Commitment.
Through this partnership, BCI pledges to recruit five Bigs/mentors from within the company to join Big Brothers Big Sisters of Central Minnesota and participate in activities at their workplace and around the community. In addition, BCI will generously donate $2,500 for each Big to support the costs associated with making and maintaining the mentoring match.
Ryan Cross, President & CEO of BCI states, "The goals of Big Brothers Big Sisters align well with ours at BCI. I see great potential for us to participate and pay forward all the blessings we've received. I am excited for our employees to participate in this, as well as the community at large to see how we (and they) can make a difference. This is a BIG step for us, and I am excited we get to take it."
BCI is a premier commercial contractor, emphasizing design-build, general contracting, and construction management services. During recent years, BCI's vision steered to focusing on local projects to create a healthier work-life balance for employees and truly invest in the communities in which they belong.
Big Brothers Big Sisters of Central Minnesota is a mentoring agency that creates and supports one-to-one mentoring relationships that ignite the power and promise of youth.
Big Brothers Big Sisters currently has over 100 local kids waiting for a mentor. To learn how you or your company can get involved, visit BigDefenders.org.