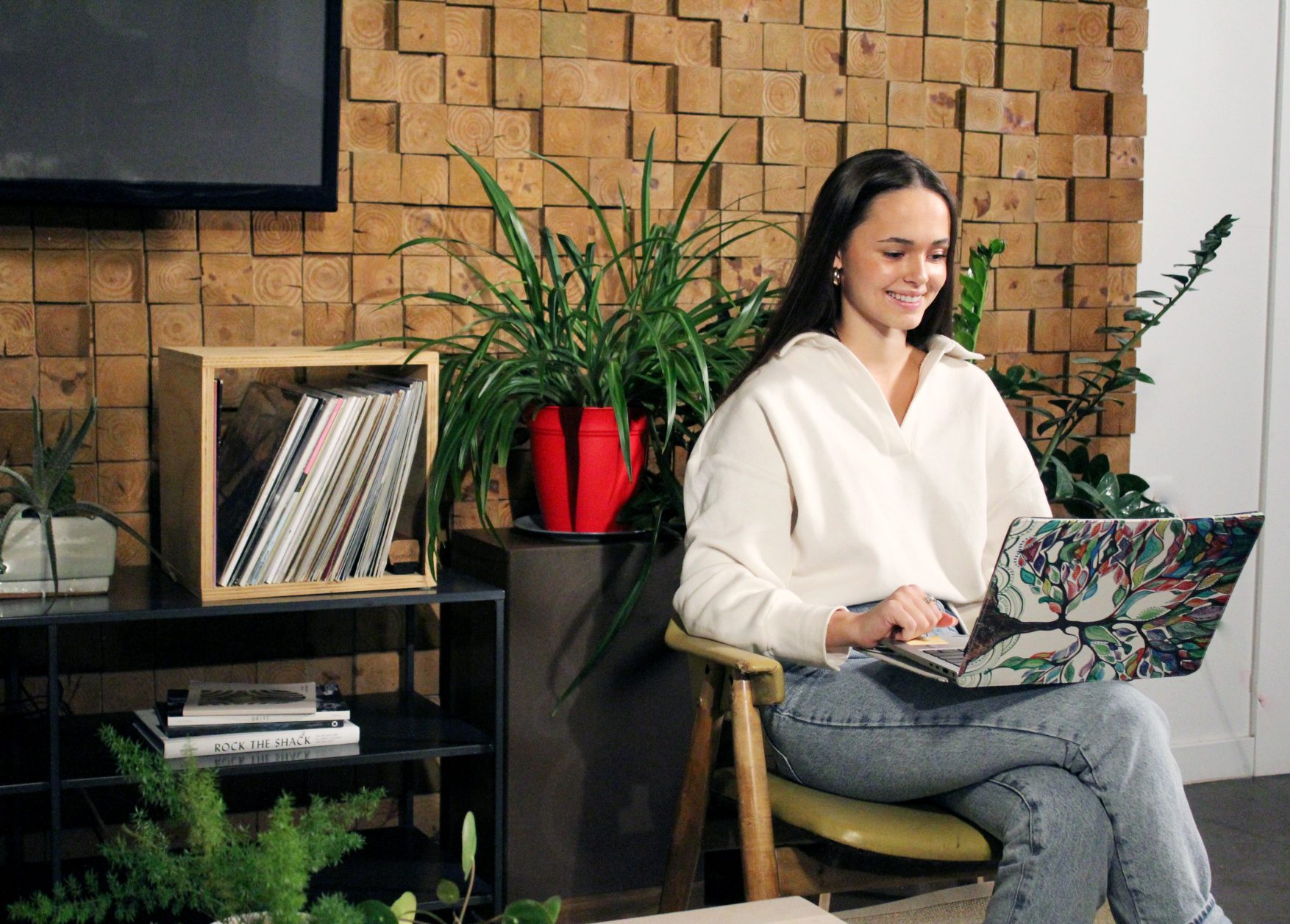 As a high school student at St. Cloud Cathedral, Olivia Bauerly was interested in helping a younger student right in the St. Cloud community. She had heard positive stories about Big Brothers Big Sisters, so she joined the program as a High School Big Sister.
Olivia joined mid-pandemic in April 2021, and a short time later she was matched with her Little Sister, Aubrey. Their match started virtually, and ended up becoming virtual again when Aubrey and her family moved, but Olivia made a commitment to stick with Aubrey – and the two have maintained contact and consistent meetings. Now, Olivia is the 2023 Central Minnesota High School Big Sister of the Year.
Aubrey was reserved at first, and the mandated virtual meetings when their match started added a unique element to trying to form a friendship, but Olivia was consistent, kind, and patient. Once they were finally able to meet in person, Aubrey and Olivia started doing more activities together – playing games, arts and crafts, and reading books. As they were able to spend more time together in person, Aubrey opened up more to Olivia about herself and her life, and even got comfortable enough to share some of her dreams for her future with her Big Sister. Aubrey knows that Olivia is there to talk to and to work through tough life problems with.
Since Aubrey and Olivia were matched, Aubrey's confidence has soared, and she is more open and comfortable opening up to those around her. Olivia happily noticed that every time she and Aubrey met, Aubrey always greeted her with a big smile and a positive attitude.
Olivia has helped Aubrey find light in her life, and over the course of the match, Olivia noticed that Aubrey also brings light into her life, and she is grateful that she's able to continue to build her friendship with her Little Sister.