JOIN US FOR AN UPCOMING EVENT!
Bad Habit Bags Tournament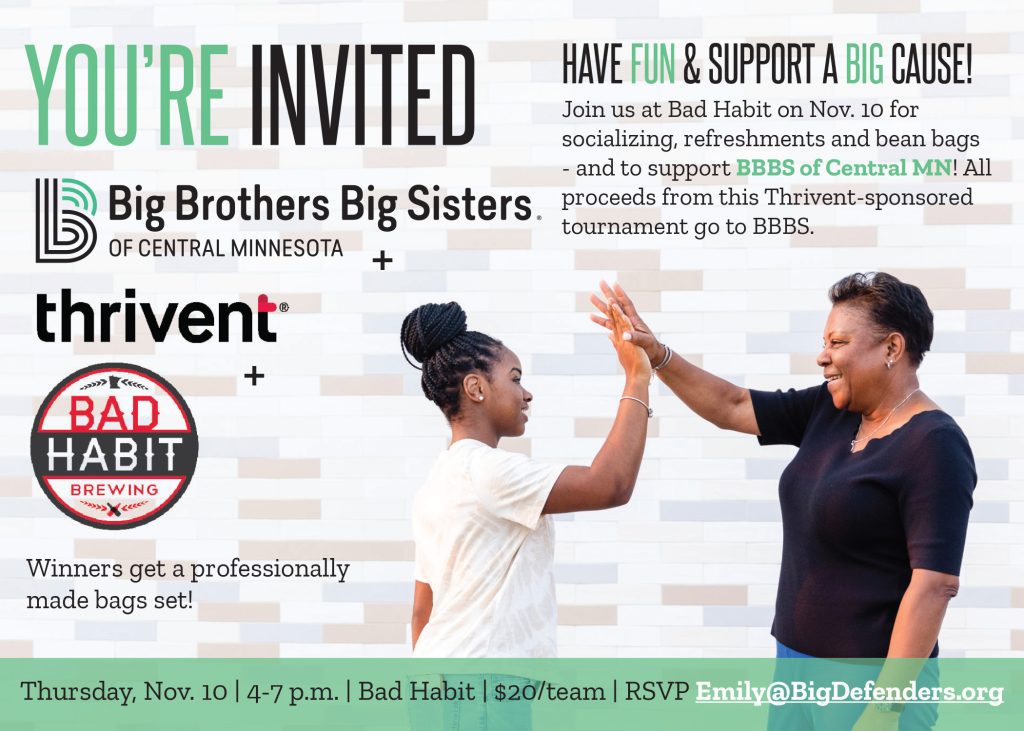 Our friends and partners at Thrivent are hosting a bean bag tournament fundraiser at Bad Habit!
On Thursday, Nov. 10 from 4-7 p.m., all proceeds from the bags tournament goes directly to BBBS of Central MN. Cost of the tournament is $20 per team, and the winning team gets a professionally made bags set! Email Emily Steinmetz to RSVP.

Bad Habit Brewing Company
25 College Ave N., St. Joseph, MN 56374

Info Sessions
Sign up to attend one of our one-hour information sessions to learn more about volunteering for Big Brothers Big Sisters of Central Minnesota.

Calendar of Events
Check out all of our events in this handy calendar!