A Message from our Director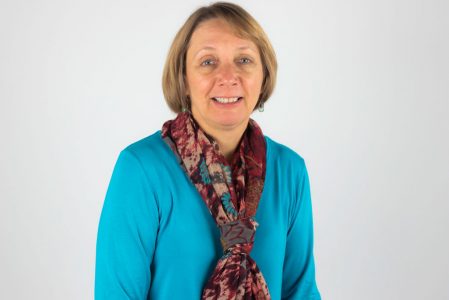 March 2021
Hello Friend,
"525,600 minutes, how do you measure a year?" We've all heard this familiar quote from the Broadway production Rent. How would you answer this question about the past year? Would you measure it by how many new technology platforms you've had to learn? How many logins to Zoom that you've done? How many times you've heard the word "pivot"? Or how long it has been since you've seen a loved one?
What seemed like some temporary adjustments in our routines and goals at work to get to a safer, more manageable pandemic, is now marking one year. 525,600 minutes. We went from having an all-team in person meeting on Monday, March 16th to me being the only one in the office on Tuesday, March 17th.
This past year our team never gave up. We went from in-person interviewing, meet your new Big meetings, monthly hands-on activities to a virtual world. We went from planning a party for 600+ to an online auction and raffle. We went from being 3-dimensional to 2 or 1-dimensional. And through it all, we never lost sight of our brave kids whose lives were turned upside down, on top of the challenges they were already facing.  Keeping our kids connected has been a moving target, and we've moved right along with it. Our Bigs have been pushed out of their comfort zones too. They have learned how to play games, tour museums, or create crafts digitally and to really hear the nuances of a text.  And we couldn't be more grateful to our Bigs.  
Our Board has been steady and strong – asking questions, offering suggestions and encouraging guidance. I am so grateful to our Board. And I know through my 30+ years of board experience how exceptional our Board truly is.
Our generous donors have continued to be generous, understanding that our costs have increased and our efforts to make and support our matches have greatly increased. Our donors have been with us throughout the day, throughout the year. Thank you so much!
What about the next 525,600 minutes? How will you measure this next year? Maybe by supporting a program that matches your passion? Maybe in the number of times you meet with your Little? There are endless opportunities to make a difference in the lives of kids. The clock is ticking…

Jackie Johnson
Executive Director
BIG TIMES MONTHLY E-NEWSLETTER
NEWS FEED