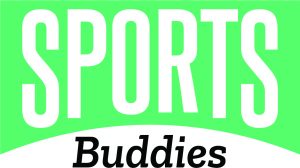 Sports Buddies is a fun way to mentor through participating and spectating sports. In this initiative, one-to-one mentoring friendships between an adult and youth are formed while engaging in athletics. Bigs make a 6-month commitment with the option to continue their match after the 6-month mark. They will attend 1-2 events per month organized by BBBS staff. Activities will be about two hours long. A calendar of activities will be provided. The Big will only spend time with their Little at BBBS Sports Buddies events or at BBBS agency-sponsored activities. The Little's family is responsible for coordinating transportation to and from activities. The BBBS Program Coordinator will conduct all scheduling and communication between Big, Little, and Little's family. Sports Buddies is a great way to mentor and build community with other matches that love sports!

SPORTS BUDDIES REQUIREMENTS
• Adult Bigs must be at least 18 and out of high school
• Commit to a minimum of six months, 1-2 times a month, after being matched
• Attend BBBS Sports Buddies planned events only
• Little's family provides transportation to events.
• Attend a volunteer information session
• Complete in-person/Zoom interview
• Pass background checks and required references
Presented by:


Ready to defend potential?
5. You've Got Email!
We sent you an invite for your interview - the last step before being matched!
6. Finish Line
It's Interview Time! Then the Big Fun Begins